doomsday dreamgirl
doomsday dreamgirl M E R C H
---
Hey everyone, I'd like to start with saying that I have been so happy to see you all enjoying my project. The nice comments, and the reviews, I read them all and it makes me so happy. Especially as I had been on a hiatus due to my hand issues. Things seem to slowly get better, and maybe , just maybe, I'll be able to draw more in the future too. Though, until then, I'll keep pestering my partner Sloppy to draw more of their wonderful art, eheheh.
But here it is, I wanted a cute tanktop, so I made my own. Now that it's arrived and it looks and feels nice, I'm happy putting it up for the public as well! Things like these are entirely optional and if you want to support me this is a good way to get something out of it as well! ♥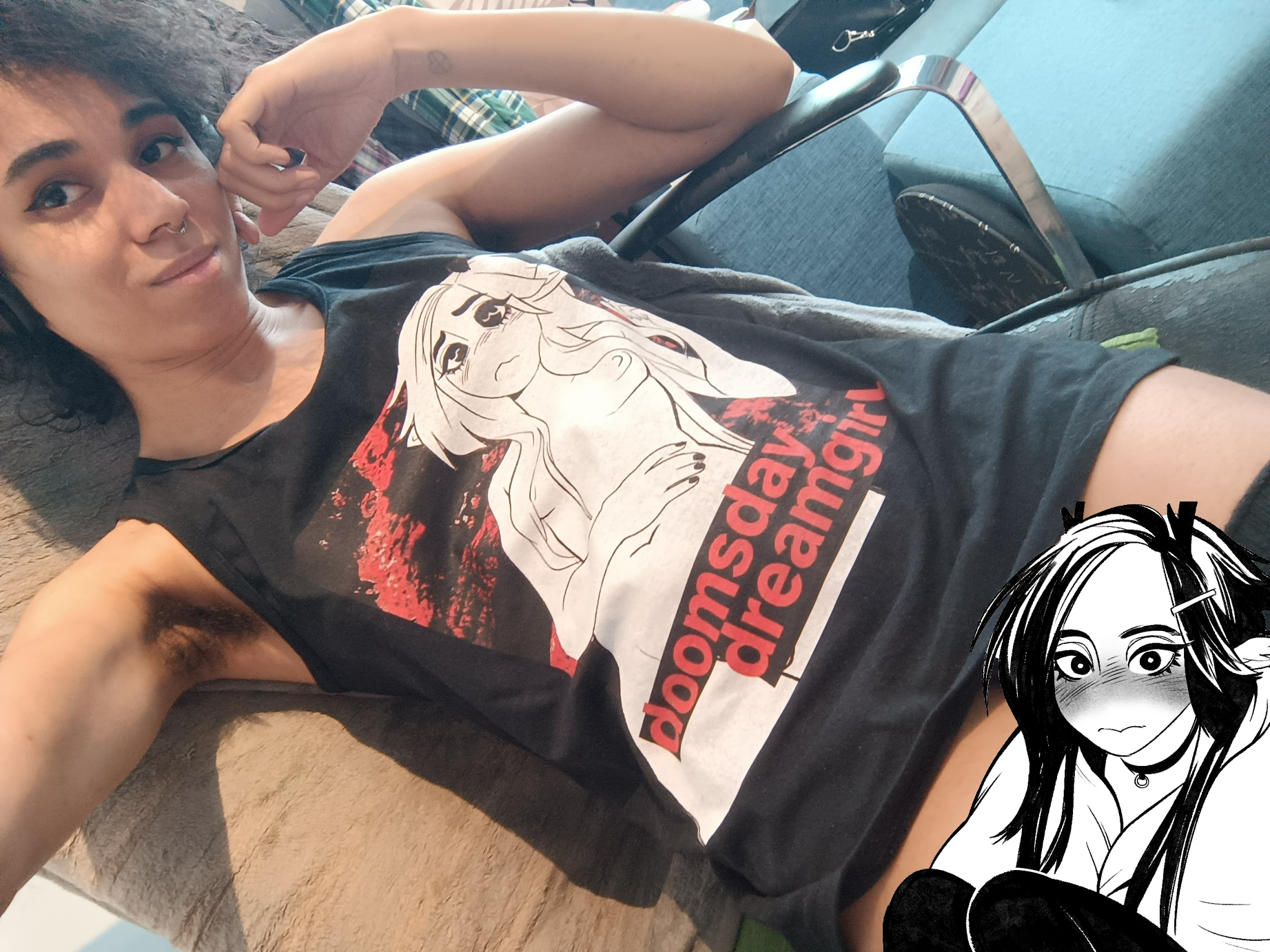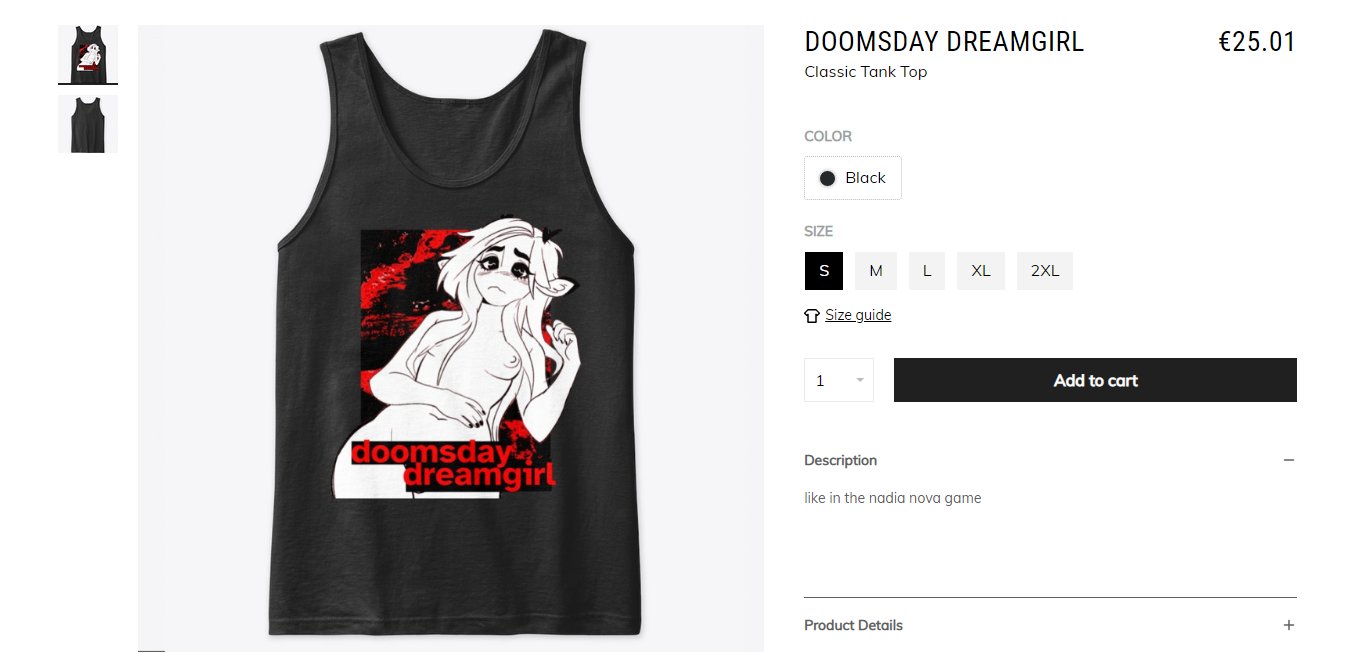 Thank you for reading and I am always grateful for all the positive attention I've received from the people who enjoy my work.