drifting in circles // demo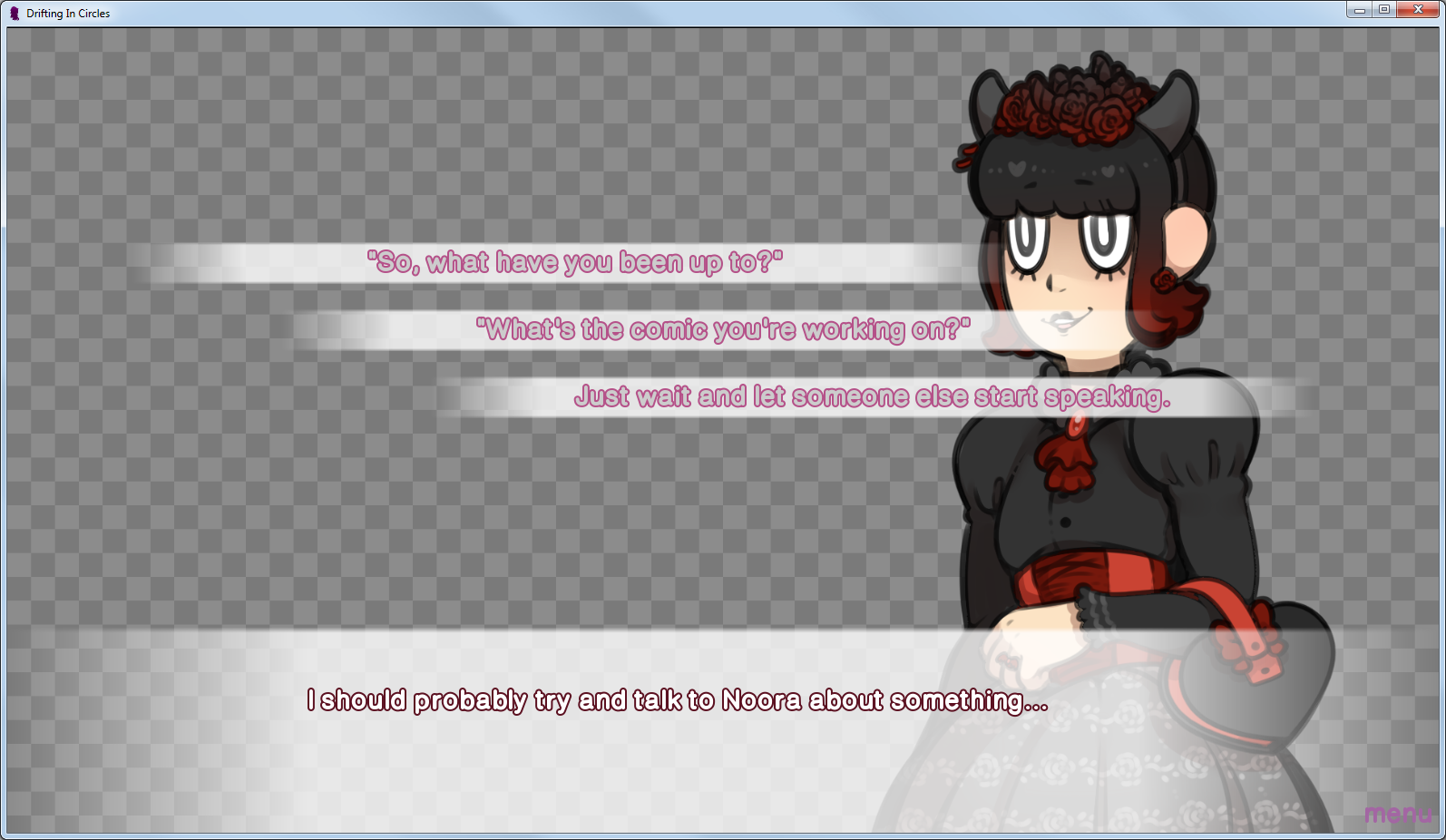 made this nice menu system to have something closer to a regular conversation. the player can select if they want to just say nothing or ask questions. it loops to the start and the menu changes depending on what you picked ^^
i like the idea of giving the player more tools with interacting with the story, like just deciding between saying nothing and saying something is an interesting choice. i want to keep the main plot and main routes really simple so nobody gets lost in the story, and adding the interaction part of the game through this way seems like a good solution.
so far i've planned that these conversations mostly just change some small things along the way of the story, but for example consistently siding with one character will cause bigger changes when it gets closer to the end of the game.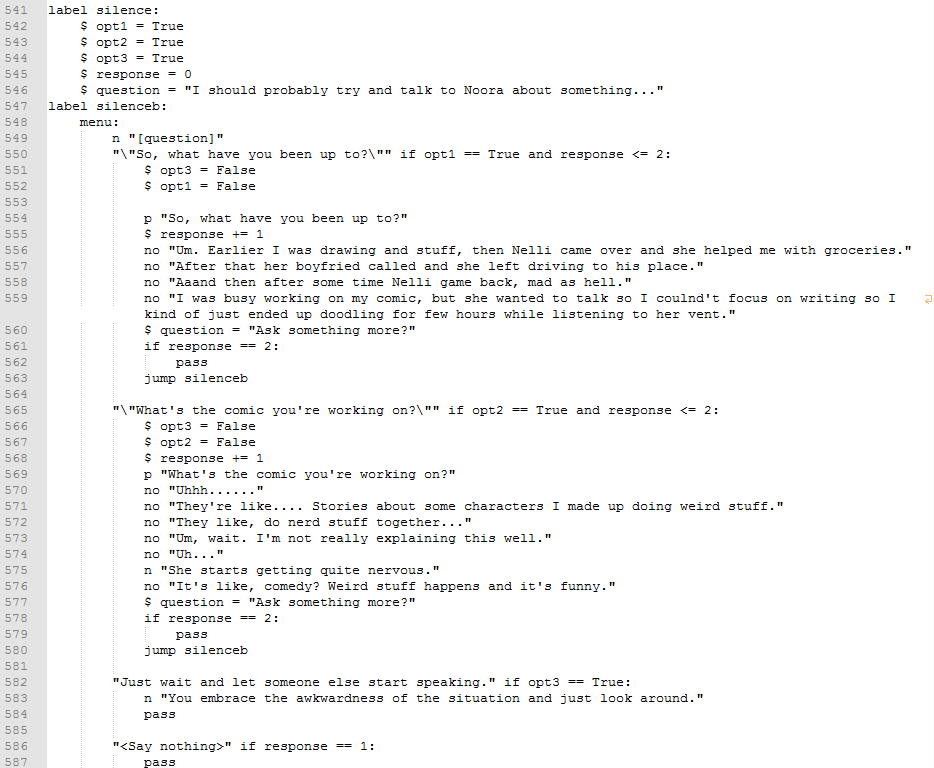 if the above text is hard to read you can right click and open the image in a new tab.
Get drifting in circles // demo